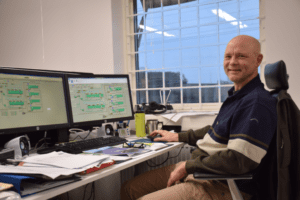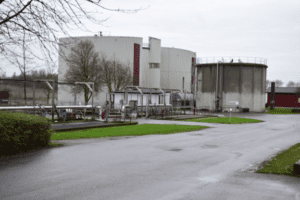 "We have focused alot on image navigation in Idus, this because it must be easy to find the right objects" – Göran Påander, project engineer at VA SYD.
VA SYD is a merger of different municipalities which includes Malmö, Lund, Eslöv and Burlöv. We are 340 employees supplying 475 000 citizens with water. We have 17 sewage plants, five water plants, two drinking water-plants, seven water towers, 37 boosters and 244 pumping station. There is a lot of equipment to keep track off.
How do you use Idus to keep track of your equipment?
Idus Maintenance System is used for preventive and corrective maintenance but also from an information perspective because we do have a complete overview of our objects. The strongest features are planning preventive maintenance, creating work orders and registering activities. We have scaled the system so it will be easy to use, with mandatory fields the forms are easy to fill. We have AD login so you will be online fast. We plan by calender on the critical pumps, there we also have the possibility to fetch operating hours through Idus Valuereader. You can say that Idus is meant to create order, who does what and when, as simple as that. We have about 100 users on sewage and drinking water from technicians to site managers.
What would a day without Idus mean to you?
It would not work. We would be flooded by post-it notes, there is to much to be distributed among the staff, it's impossible to keep everything in your head.
Can you mention something about image navigation, how has that function affected your usage?
We work a lot with image navigation inIdus so it will be easy to find the objects. Image navigation is an excellent to in order to visualize and connect the SCADA-system to the maintenance system. We have divided the objects after function. A valve including actuators is a function, a stirrer is the entire stirrer, and the pump is the pump. It's easier to understand that way, it's meant to be user friendly so we click our way down to functions and no to components. We have also added our vehicles clickable so that we can fault report them, we have trailers, trucks, lifting equipment, gates, locks and alarms aswell.
What is your next step in Idus?
We want to implement the storage module within the entire operation in order to prevent overstock and also to get a more cost effective solution regarding spare part-management. We also want to increase the commitment and availability, Idus App is a very interesting tool in that regard.