"Idus gives us control over everything"
"We have used Idus for quite some time now, but it was not until recent years that we started to use the system more thorough. Because of the increased government requirements over the last years it's required to have more control and documentation in order to live up to those requirements. We have also realized how important it is that we know what to do, when it should be done and how long it takes to get the job done and so forth.
Today you can say that what is not documented is not carried out.
Idus is working very well and the employees at Idus are also very responsive to the wishes that we have.
Eg. we wanted to connect GPS coordinates to our pumping stations in the system. We have plants and multiple sites in three different municipalities, Sundsvall, Timrå and Nordanstig, and previously it was hard for the contractors to locate the sites. Idus solved that problem very quickly , smooth and efficiently, so  now we have the coordinates directly on the work order.
Another good thing is Idus Pocket for handheld computers. That is a great benefit for us. Using them we can easyily read electric consumption, running hours or phosphorus samples and transfer them directly into the system."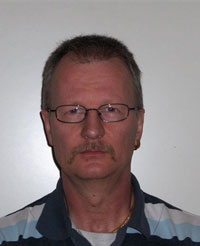 Stefan Grannas, Maintenance manager