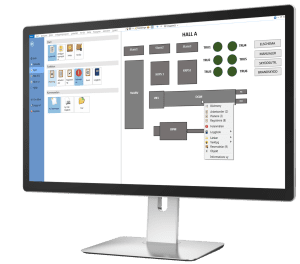 Idus Maintenance system Version 8.5 is now released. Customers with service agreement can download the version for free by contacting their distributor.
A series of improvements
With the quick step-command you can create tasks faster without clicking yourself onto the right spot.
Quick step-commands are present in several modules in order to decreasing the amounts of clicks and easily take you where you wan't to navigate.
With the new super search you will easily reach the right module and you can also directly from th search result create work orders, fault reports and registrations.
You can edit in the plant register by right clicking. Templates are extended in 8.5 which makes it easier creating new levels and objects. The layout is also modernized without affecting the system's speed.