The Swedish market research company Publikator recently released a study on Swedish powerplants. 103 operations managers were asked which maintenance software they use on their powerplants. The study showed that more than half of all powerplants are using Idus as their maintenance system of choice.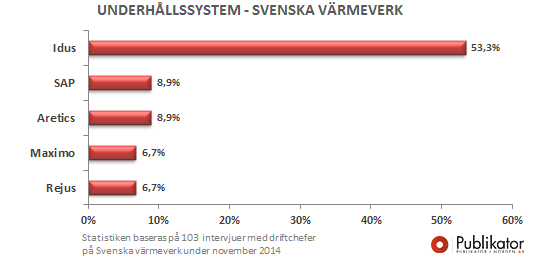 Read the article here (Swedish).
For information about operating your powerplant with Idus click here.